Request a Free Quote
Request a quote for the images you need to edited. We will review it and give you complete quotation.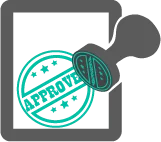 Approve & Upload
Receive an email with your quote in 45 minutes or less. Give us the green light to move forward and upload your images.

Production & Delivery
Once we get your images, we proceed with the production and keep you updated.

Download & Pay
We'll upload your completed images and send you download link. You will Pay for it after satisfaction.