Background Removal Service
Background Removal Services
Most of the online customers want to see the product on a white background. But it's not an easy task for busy e-commerce retailers to get on all photos white background if they have large batches of product photos.  If you want to make it your own, It will kill your valuable business time. So don't spend countless hours editing photos, save time so you and your team can focus on growing your business and making enough sales.
Most of the online marketplace recommends a product on a white background. But photo background removal service is not only for getting a white background; it also helps you to create your product photo background color to match your brand aesthetic. When we remove the photo background, we use a hand-drawn clipping path and we capture every single point of your product photos that compels customers to click the buy button and make your business better.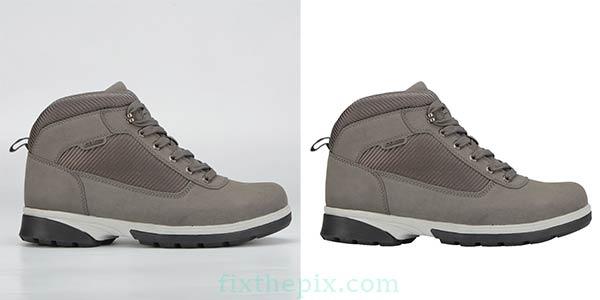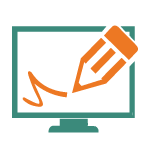 Quality Work
Poor quality edited images can hurt your reputation and brand identity. Our business is built upon excellent photo editing services that convert consumers and impress clients.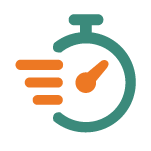 Timely Delivery
If you don't have any time to spare, we'll help you meet your tightest deadlines. We'll provide quotes for every project in 45 minutes and delivered it within 24 hours. Our customer support are 24/7 ready to assist you.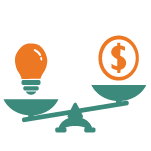 Reasonable Price
We offer affordable photo editing services, but that doesn't mean our quality suffers. Whether you have one photo or a large batch, you can fit your services in your budget with us.

Request a Free Quote
Request a quote for the images you need to edited. We will review it and give you complete quotation.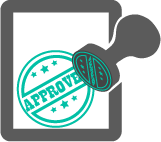 Approve & Upload
Receive an email with your quote in 45 minutes or less. Give us the green light to move forward and upload your images.

Production & Delivery
Once we get your images, we proceed with the production and keep you updated.

Download & Pay
We'll upload your completed images and send you download link. You will Pay for it after satisfaction.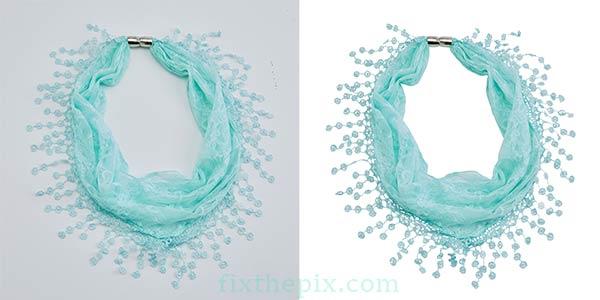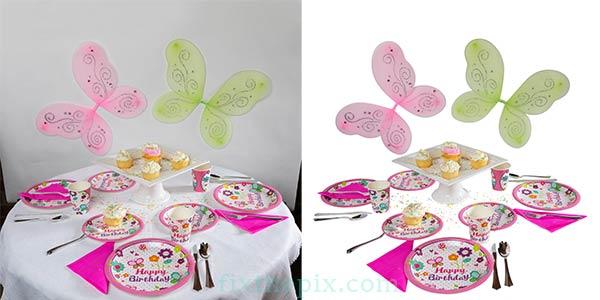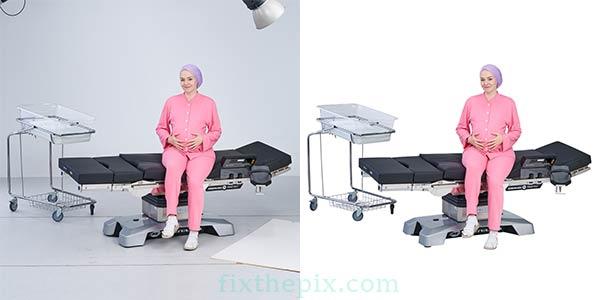 Remove Background From Image
What is image background removal?
Background removal service is repeatedly used for image manipulation technique, used to wipe out the undesirable back-drop from the image. Think about you clicking a shot of a product where several other elements have arrived that you never mean to show specifically, this happens on an e-commerce site when you are doing marketing for your product.
Removing the background from an image changes the entire image. It looks more fascinating and any fascinating image can make it eye-catching to others. Fix the Pix.com offer you the best quality background removal by our professionals who can edit your images meaning image are cut out in a really short time and with full efficiency. And again we charge affordable so that our clients stay with us to get all editing services from us only. By-cutting out the dull or lifeless background and adding up some new more exciting ones changes the entire look! This removing task after fulfilling the clipping path needs 100% exactness to make it look cool and awesome. That's why leave the task to our professionals to make your images look stunning.
And also might be a case if you would like to convince someone with a fascinating collage or even help to make stunning images for illustration. With the enhancement and development of digital cameras and illustrations or photo applications, it has grown to be convenient to fix the problems, in case, if a person employs it efficiently.
Photo Cut Out Service
Image background removal service is also called a photo cut-out service. Remove Background From Image is known by most people. Editing background remover is normally used for removing background from a picture. In a further modification, this editing adds the capability to add a background or switch photo backgrounds. If you are a commercial or fashion photographer, eventually you'll listen to a client who will ask to have their product, model, etc. to be placed on an accurate white background. This technique is very well-known in the e-commerce and print industries for many brands, sellers, and catalogs. But some techniques in post-production cause some worries and are also time-consuming. So what exactly is the best and fastest workflow to get that exact white background for your client? Over the past couple of years, I've tested many techniques to consistently accurately this in post-processing. Before we get to the guaranteed workflow of making a white background in Photoshop, here are a couple of usual post-processing methods that I've found after digging for finding answers on the web for many years.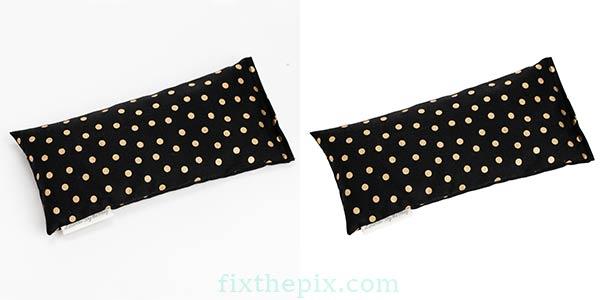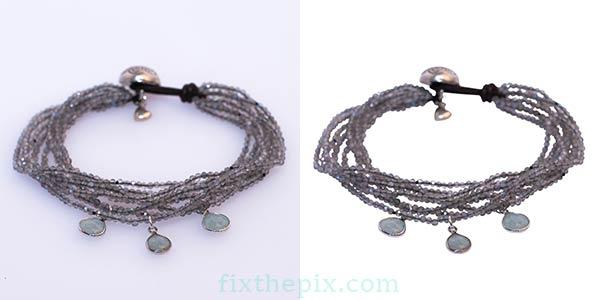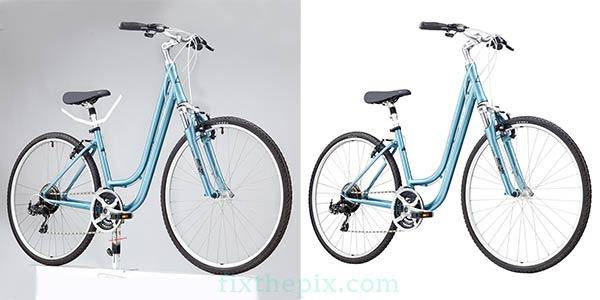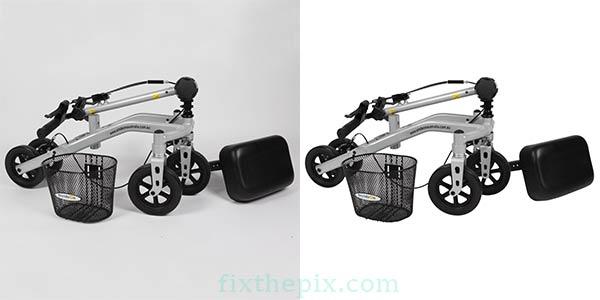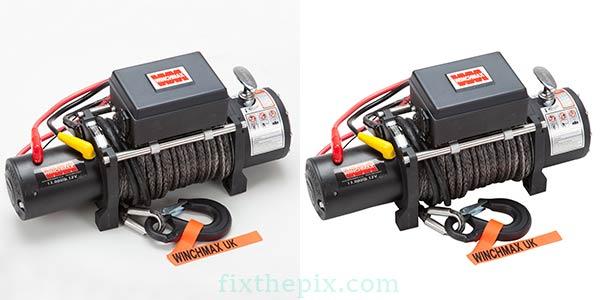 Why need background removal?
The background of a photo always carries a story. Without an attractive background, a photo is always inadequate. It can give a base for a photo. But sometimes, these photos or images' backgrounds may be harmful to important purposes. Humans always hope that the background of the photographs will be fantastic. It must be eye-catching and captivating. During photo editing, everyone uses a variety of software like Adobe Photoshop to create an exceptional image background that may be natural or simulated.
We are encountering new things and progress in our everyday life, business conditions, proficient life, etc. step by step. After the technical revolution in the century of 2000, we do maximum of the work by using electronic devices such as computers, scanners, photocopier, etc.
     

For separating objects from image

     

For modifying/removing background from image

     

For drawing attention towards your jewelry items

     

For complying with Amazon or E-bay product jewelry photo guidelines

     

For using a uniform background on bulk jewelry images

     

For making glittering jewelry retouch

     

For e-commerce product background

     

For replacement objects in images

     

In photo restoration services

     

For editing 360 degree photos

     

For making mirror/ reflection shadow

     

For making perfect photo masking

     

For making ghost mannequin of your products
      For smoothing the edge
How to remove the background from an image
There isn't any shortcut way to remove the background from an image.  It all depends on what the subject of the image is, how advanced the photo editors skills are and which tool the photoshoper used.  At Fix the Pix.com, we mostly use pen tool to draw clipping path for achieve image background removal, but there are also instances where we'll use advanced Photoshop masking, such as when the image has hair or fur.
Remove background with clipping path by using the Pen tool
By using the pen tool, we can remove the background to get an accurate and catching white background. In this method, the product background is cut down and replaced with a white layer. Although this method is very efficient and easy, it's a very time-consuming method when you want to bring out a large batch file of clients. The other negative fact is when the product is harsh and blurred and the product is cut down, there is a chance of the product looking unnatural and it may lose its charm.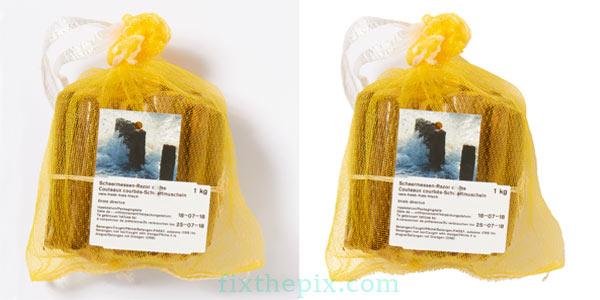 Adjustment Brush Using Auto Mask
This is another famous method, basically for Lightroom users. Here's what the adjusting brush is selected and the adjusting panel is displayed on the right side in your "Develop" box. From there you can expand exposure to a white background. The brush is set in an automatic mask so the brush can read the counter edges of your object and your white background. From there you have to just draw around the edge. Although this is a very quick and easy method, it is too missed or the auto mask brushes can shut the mask entirely out of the edge. For this reason, it will not go in the way of attaining a perfectly white background.
Photoshop background removal
If you have a photo with hair or fur, the clipping path technique will not be working here. In that case, some of the Photoshop tools and techniques available to you. The background eraser tool, magic eraser tool, and the color separation technique — or a combination of more than one — can all help you achieve a nice photo that will make shoppers want to buy your products.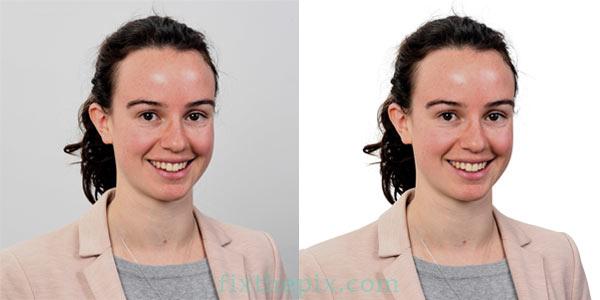 Who needs image background removal services?
Actually, every eCommerce retailer can benefit from image background removal services. It's a time-consuming and tedious task to undertake, especially on large batches of images. Attention to detail is essential to achieving edited photos that look realistic and will convince consumers to purchase.
Image background cut out service can help you to isolate the product and remove any distractions from the frame. It also helps you to create a uniform, consistent look for all product photos on your site. This, in turn, creates a predictable and easy user interface that will help online consumers view and purchase your products.
Whether you have a single image or a large batch from your latest photoshoot, professional photo background change services can help you focus on what really matters in your business and compel the customer to buy your product.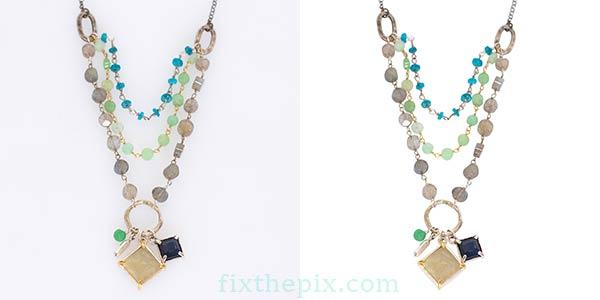 Benefits of  background removal
The photo session is over and the photo is taken, but there is some unimportant and undesirable aspect in the photo background. Normally, most people will be unhappy to see this kind of result and image. Background removal service plays a vital role to resolve this problem. Photo editing experts will remove the unimportant and undesirable background and provide the background which you want.
Using a visible background gives advantages in certain situations. They are used for bright and normally clipping paths for banner ads. This kind of service will help you to get a dynamic and desired photo. When a photographer clicks a photo, it is a normal fact that there might be some photographic errors and this photo quality may not be fascinating. Professionally qualified photo editors can help you to dismiss undesirable stuff and add quality and relevance to the photo.
Some companies use photos for business motives and they want to change the background of the image, such as for an advertisement or a commercial reason. At this time, if the background subject is not met, the professional photographer editors may get some background removal to add value to the photo. The use of a transparent background gives the advantage under particular circumstances. They are used for brighter and normally clipping paths for banner ads. Many times, Because of the concern of the business, many images have to be confronted with editing. Background removal with uncertain activity and an inexperienced editor may not be justice. The image may be obscure and inconsistent and may not be an accurate click for viewers. Contacting some specialists for background removal helps to get an expert looking at images using special editing tools.
Pricing for Background Removal Service
Super Complex

$3.0 – $7.99